Some many lenses have been made since this blog update. Here are the latest lenses that haven't been added here. Even non-Squidooers are welcome to sign the guestbook. But it you happen to stumble upon this and not a Squidoo member, then there is no better time to sign up. Squidoo is the best place to promote your, business, Zazzle, write and be heard. Best of all it is free to join.
Be part of Squidoo Here!
Internet Activity Tee Shirts
T-shirts or tee shirts, which ever way you prefer to call them are the most popular apparel worn by people of all ages. Even your pet can wear a t-shirt.
It is so easy to become lost on the internet with the Social Networking, chat rooms, etc.
Click Here to See This Funny Lens!
Name That Flower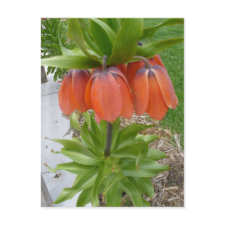 Orange Upside Down Flowers by Sandyspider


This is where you can tell me the names of the flowers shown on this lens. I have taken pictures and collected many different types of flowers. Some I actually do know their names, like the tulips in my yard, our hibiscus, roses, and the neighbor's lilacs. In general I am bad with flower names. Join me here on this "name that flower' game article.

Look at the many different flowers on Sandyspider Gifts: All Occasion Flowers and Botanical Gardens you will see the product names as "Yellow and Purple Flowers" or "Yellow and Red Stripe Flowers". Most of these I have seen all my life. Going through Green Bay Botanical Garden, the camera snap away, but I failed to write down any names.

Click Here to Read More!

Collection of Six Patriot T-Shirts



Fallen But Not Forgotten by Sandyspider
See more Memorial T-Shirts



T-shirts for Memorial Day, Independence Day, Veterans Day or any time of year to show your patriot support can be found custom made from a print on demand store like Zazzle.

Many shirts from Sandyspider Gifts are vintage design, dating back to 1908. Though modern t-shirts are found as well, including the patriot shirts to other designs.

Zazzle is the best online store to customize any type of t-shirt. A ladies t-shirt shown here can be ordered for a baby, kid or mens t-shirt. Several different styles to chose from too, even hoodies. T-shirts on this page can be found on
Patriotic and Fireworks - T shirts product line from sandyspider.

Click Here to Read More

Mackinaw Mill Creek Camping in Michigan - Click Here to Read About It

Where to stay when visiting Mackinaw City and Mackinac Island, Michigan? If you are adventurous and love camping like we do, the best place to stay at is Mackinaw Mill Creek Camping, located in just outside of Mackinaw City. This campground is rated as Michigan's number one tourist destination to stay and have fun at. Read more by clicking on the link above and see how we stayed in a cardboard cabin.

RocketMoms Session 7 With Sandyspider

Here we go with another round of RocketMoms for Session 7 with the talented group of women on Squidoo who happen to be moms and making a living online. Read the collection of lenses made for this challenge.


Click Here To Read More
Cheryl Paton: Talented Artist - Click Here to Read More
Having the privilege of knowing Cheryl Paton through Squidoo and the RocketMoms, she is a talented writer, artist and Zazzler.
In May 2010, talented artist Cheryl Paton (aka CreativeArtist on Squidoo) posted a portrait offer in RocketMoms for the first three people to respond to her request.
See the portrait that Cheryl made of our daughter on this page with the link above.
Necktie Gifts
Neckties come in all different colors and designs. Online print on demand, custom made ties such as Zazzle, can show off the wild man or go for a more traditional look.
We have become a more casual society. Ties are not always the requirement to wear to work or business meetings. But neckties are still around for the fashion conscious man and sometimes women.
Read More Here!
Patriotic and Fireworks Gifts
In the sprit of patriotism, we often buy products with the American flag on the gifts and cards, mugs, hats, mousepads, keychains, buttons and refrigerator magnets. On Zazzle many other countries proudly display products with their countries flag to show their patriotism.
We celebrate holidays with fireworks. In the US, we have New Years Eve, Memorial Day and Independence Day. England, Australia and China are just a few of the countries around the world who celebrate holidays with fireworks display.
Click Here to See More
Please be considerate and do not copy any of these pictures. They are all copyrighted and have a digital thumb print on file.