Today is National Chocolate Day, Oct 28th. Chocolate was introduced to the Western world in the 16th century following the arrival of Spanish explorers. During that time, chocolate was used not only as a food, but also as a currency. All I know is that it is the sweetest thing on earth.
Find chocolate gifts on
Sandyspider Gifts: Chocolate
Here are a couple samples of chocolate, plus raspberries (they always go good with chocolate.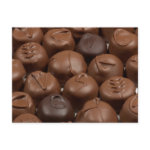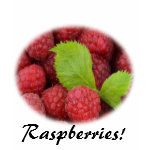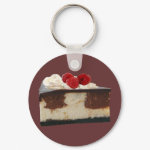 by
Sandyspider
To celebrate this delicious day, here are a few articles from Squidoo and Hubpages with chocolate. Please click on the links to read more on the articles.
Confessions of a Chocoholic
I am a chocoholic. I love chocolate. At times it is my best friend. Some times it is my only friend. I can eat it at any part of the day. There have been times when I have eaten an entire 16 oz. bag of chocolate, a small box of candy or a giant size bar of chocolate in one sitting. This hasn't happen in a long time. But the cravings for chocolate are always there. "My name is Sandy and I'm a chocoholic!"
Chocoholics Unite! Zazzle Gallery
No better way to say it than with chocolate. This is for all chocoholics. Chocolate interacts with brain chemistry. It is natures feel good drug. Men, but mostly women crave it. Some of us just can't get enough of it.
Chocolate comes in many different varieties. To name a few: there is solid milk chocolate, dark chocolate, white chocolate and even chocolate truffles.
Rich Chocolate Raspberry Cheesecake
Rich, creamy, mouth watering, sinfully delightful, chocolate raspberry cheesecake. A pleasure for a chocoholic's taste buds. Slowly savor this guilt ridden desirable dessert of ecstasy. Blend together raspberries, chocolate and cream cheese for pure delight.
Unique Chocolate Gifts for Her
Give her the gift of chocolate. Chocolate can be candy, jewelry, vases, movies, recipes, spa treatments, bedding, liquor and chocolate shower gels with just the right scent to heighten the mood.
She would love a chocolate truffle mousepad, cocoa mug or truffle shoes These gifts are pleasantly soothing with no calories. Unless you add the cocoa to the mug.Be sure to check out the chocolate diamond ring.
Christmas Candy Recipes
I have been cooking since I was a little girl. I love to cook and create my own recipes. Or take a recipe and improve on it. I learned from my mother, who learned from her mother and so on.
The one thing I love about Christmas time is the candy. Oh I love candy! After all, isn't that one of the major food groups?
I have many candy recipes that have came from my grandmother and great grandmother. The fudge recipes are before the marshmallow fluff days of making candy. They are more sweat than the recipes of today. This is not diet food! Oh...we loved our sugar.
Enjoy these delicious treats.
Chocolate Chip Oatmeal Cookies
Everyone loves oatmeal cookies. Some people add raisins, which is the typical ingredient in these cookies. But being a chocoholic, I prefer chocolate chips. Recently, I made these chocolate chip oatmeal cookies on the insistent from my husband. Actually, he asked for oatmeal cookies. After I had added all the ingredients, I happened to stumble upon a bag of chocolate chips.
Sunshine Cheesecake
The days of the plain old cheesecake are gone. My favorite is cherry cheesecake. But I like to try different recipes. Cheesecake can be made in a variety of favors and styles. The Sunshine Cheesecake is made with whole cranberry sauce in other recipes. Of course it is a personal preference. Often my recipes will come from my head and only written down when someone will ask me how to make it. There are many recipes which have been handed down in my family. I have made this cheesecake recipe a few times with my own twist of cherries. Taste great with dollops of whipped cream. My family loves it.
Black Forest Coffee Recipe and More
Remember the day when you ordered a cup of coffee and that is just what it was. Fresh ground brewed coffee or if you weren't so lucky, instant coffee. Not that the taste of instant coffee is bad, but it doesn't compare to home brewed coffee. Enjoy this coffee recipe with a touch of chocolate.
Antioxidants of Chocolate
Dark chocolate has four times as much antioxidant as compared to black tea. Dark chocolate may be higher than a cup of green tea, approximately 42 mg to 50 mg of catechins. Studies have found that dark chocolate had 53.5 mg of catechins (a polyphenolic antioxidant plant metabolite) per 100 gm.