What does Pumpkin coffee gift sets and Politics have in common?
Nothing except the fact that they are both Squidoo lenses.
First time of the year that we think of pumpkins is around Halloween. Pumpkins are good anytime of the year. For Halloween we turn pumpkins into Jack o' lanterns. Holidays like Thanksgiving and Christmas, pumpkin pie is a favorite dessert.
We have sixteen pumpkins from my garden this year, fourteen of which are shown in front of my house. We had talked about selling some of them. But they look nice sitting out there.
What is not to love about pumpkins?
Read more about it on
Pumpkin Mugs and Coffee Gift Baskets
Here are a few gift sets found:
Politics as Usual Merchandise
Whether you are a Democrat, Republican or belong to a different political party. These Zazzle and CafePress designs are about both parties having D.U.M.B. and those who have a blind eye of the WRONG party.
Find more Politics and D.U.M.B. products listed on
Embracethehill.com Store
for a list of my CafePress shops and a see the Canine National Party. These products carry over on Zazzle in
Have D.U.M.B. Merchandise
product line.
Taking a neutral stand here on the two main parties in America; Republicans and Democrats will be equally poked fun of. Not allowing my own convictions here on saying how one particular party has set this country back and pushed us further in debt or the fact that we will be forever mopping up many, many years of bad politics.
These bumper stickers, buttons, t-shirts, hats and more are good for anytime during and after an upcoming election. After all...it will always be Politics as usual.
The product for the intro image is
Republicans Have D.U.M.B. Mouse Pad
found in
Funnyjokes Shop on Zazzle
.
Read more about it here:
Politically Incorrect Gifts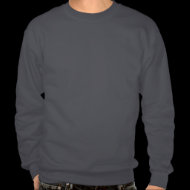 Republicans Have D.U.M.B. T Shirts
Democrats Have D.U.M.B. Pull Over Sweatshirt